MARCH, 2022
We know that literacy and learning involve many skills that develop over time.  It is important for this development to start early.  Research indicates that children coming from a literacy-rich home enter school with a vocabulary as many as ten times larger than those who have not had a literacy-rich home environment. Research shows that age-appropriate books in the home help build literacy.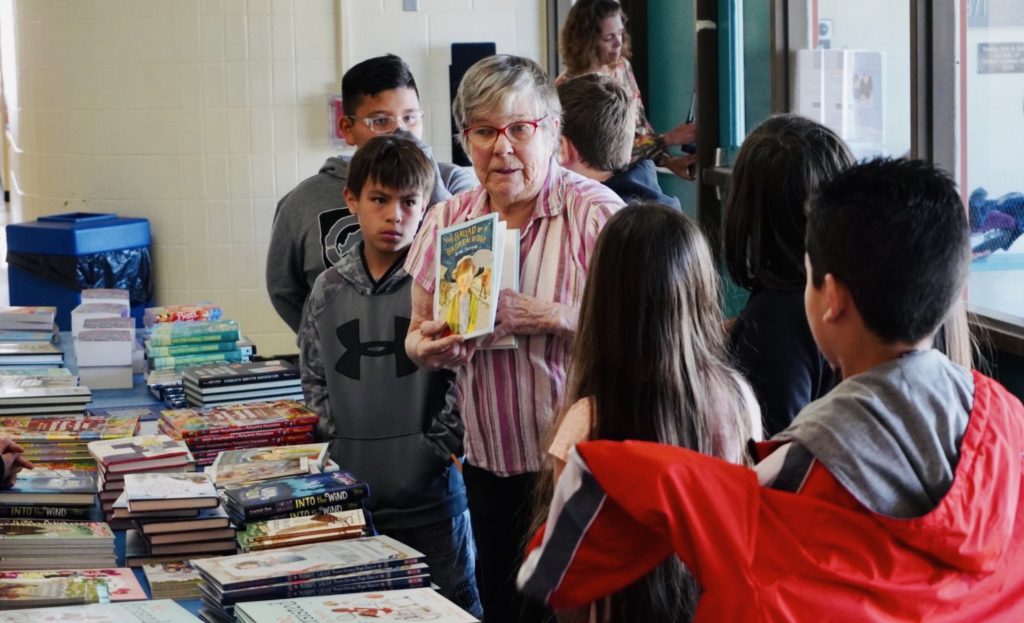 Let's Read, begun in October, 2001, continues to be very successful in placing books in the homes of Grant County children. During our 2020 – 21 school year, LLL gave 23,710 new, age-appropriate books to elementary school children. Since October, 2001, Let's Read has given 345,000 books to elementary students in Grant County, NM
Most books source from First Book National Book Bank which has granted 341,997 books to Literacy Link – Leamos. A few years ago, about twelve thousand books were granted from the Molina Foundation and Lisa Libraries. All the books have been free; Let's Read pays shipping and handling fees per book. Those fees currently range from $0.60 – $0.90 per book. Let's Read must also pay for temporary book storage. Let's Read annual budget, for shipping/handling fees and storage, of $20,140 is funded through grants and donations.
All Let's Read books are donated to school children in Grant County. The books retail for between $6 and $30. At an average retail price of $10.00, our book gifts to Grant County children could be valued over three million dollars, an extraordinary gift.
Many area children are from low-income homes. Families who are struggling to provide the basics are not likely to have money for books. Sources of new children's books are scarce in this area – only a few books at Wal-Mart, the WNMU bookstore, a new, small bookstore in Silver City and through school book fairs. However, some children do not have money for school book fairs. And, some area communities do not have a public library. Teachers have told us that that without Let's Read donated books, some children would have few or no books at home.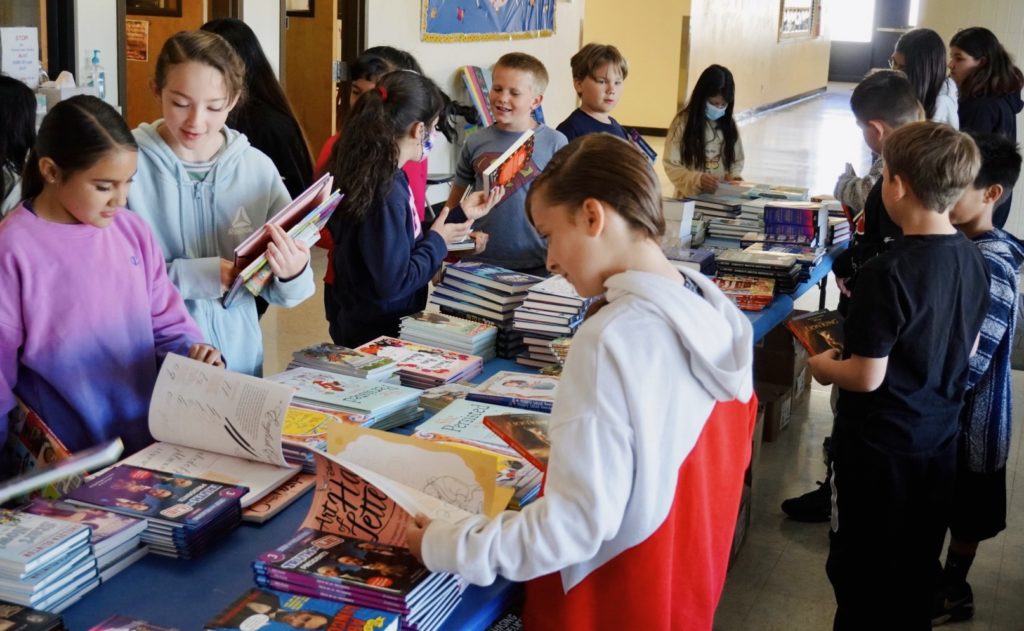 The aim of Let's Read is to give ten to twelve books annually to all children, about 2000 students, in the nine Grant County, NM, public elementary schools, five schools in the Silver School District and four in the Cobre School District. When sufficient copies permit, Let's Read also gives books to children at Calvary Academy in Silver City. Occasionally, books received from First Book are deemed more appropriate for older children. Those go to La Plata and Snell middle schools and to the older grades in Cliff School and Calvary Academy.
From July 1, 2021, through February, 2022, Let's Read placed twenty-one requests to First Book National Book Bank and received 8,304 books. We expect to order many more books during the next few months. During August – March this school year, Let's Read gave 7,961 new, age-appropriate books to Grant County children. We have scheduled another distribution into the elementary schools for April.
Let's Read volunteers inventory and label all books. For nine schools, volunteers contact school principals, librarians, and secretaries to schedule school visits for gifting the books to the children. When Let's Read visits those schools, we sent selected books to classrooms for Kindergarten through grade 2. For the older grades, we display many, many titles on tables, sometimes as many as 54, usually in the school library but in the cafeteria at one school and in the front hall at another. The students in those older grades come by classroom to hear us describe the books and then they select their own. When the morning distribution ends, left-overs are transported to the next school or back to storage. Distributions to children in the remote Cliff School are facilitated through deliveries by the school administration truck and then managed by the school librarian. An LLL volunteer takes books to the San Lorenzo school in the Mimbres Valley. Books for all Silver District Kindergarten students are delivered to Sixth Street School for distribution to the classrooms.

From replies to questionnaires, we learned that teachers are unanimously pleased with the book donation project. Most indicated that half or more of their students would not have any books at home without the Let's Read book donation project. Quotes from returned questionnaires are:
"The variety and different selections gets their interest. The books give them a variety of genres to choose from. A book in their hands helps them love reading."
"Access to print is invaluable to low readers and low income students."

"They enjoy having books of their own to read."

"Some students wouldn't have books if it weren't for LLL."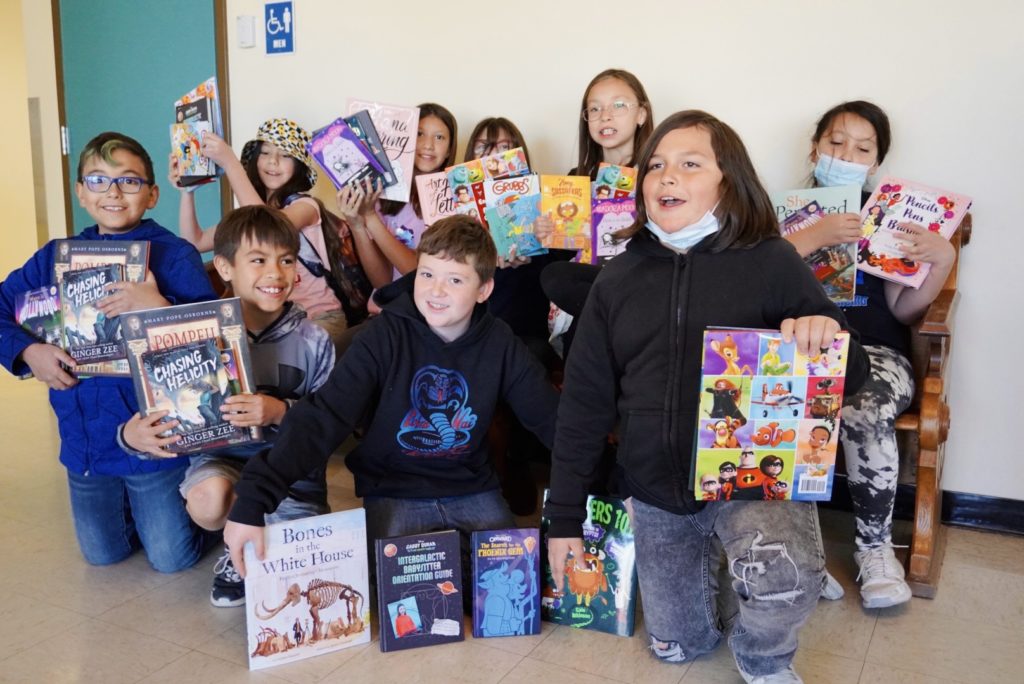 One grade two boy who had moved from Las Cruces to Hurley was amazed and thrilled when told he could keep the Let's Read books we gave him. He had never had a book of his own!
We are grateful to the twenty-six volunteers who helped during this school year with Let's Read. Some years, over forty volunteers help, including WNMU basketball players, Girl Scouts, and 4-H members.
We are grateful to the following for funding Let's Read in recent years: Freeport-McMoRan Foundation, New Mexico Children's Foundation, Nora Roberts Foundation, United Way of Southwest New Mexico, and Washington Federal Foundations. We continually seek grants and donations for the continuation of this important project.