Literacy Link – Leamos, a 501c3 organization, has been serving residents of Grant County, NM since 2001. Our programs are free for participants. Our Board of Directors are all local residents, many of whom are retired educators. We are 100% grant funded at a time when foundation grants and individual donations for nonprofits are drying up.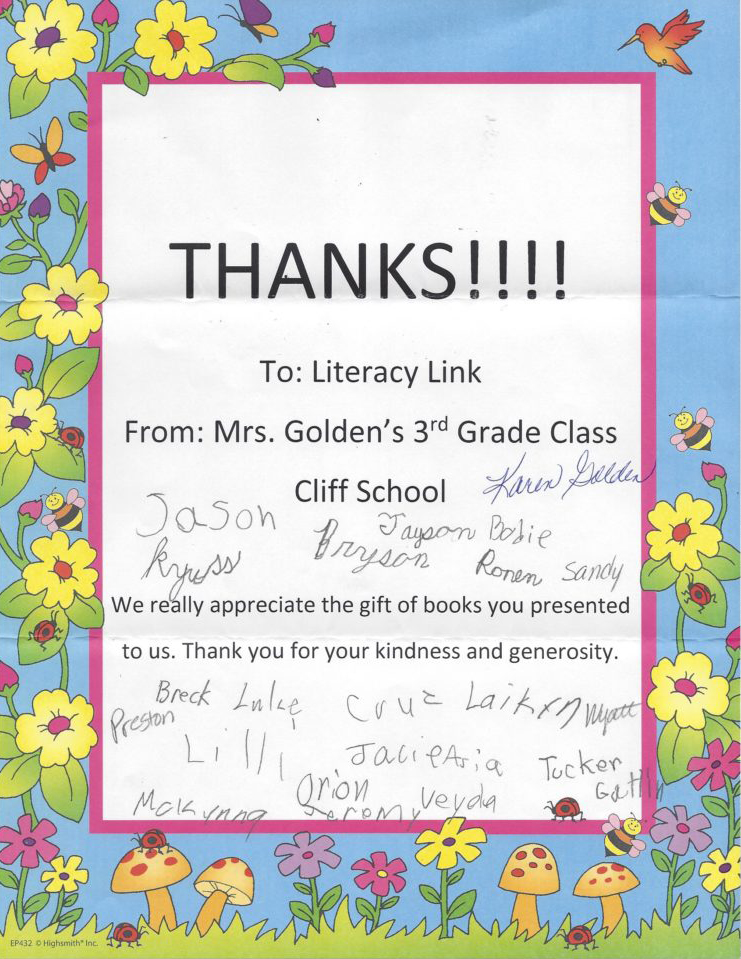 Over 20,000 free books are delivered to Grant County school children each year!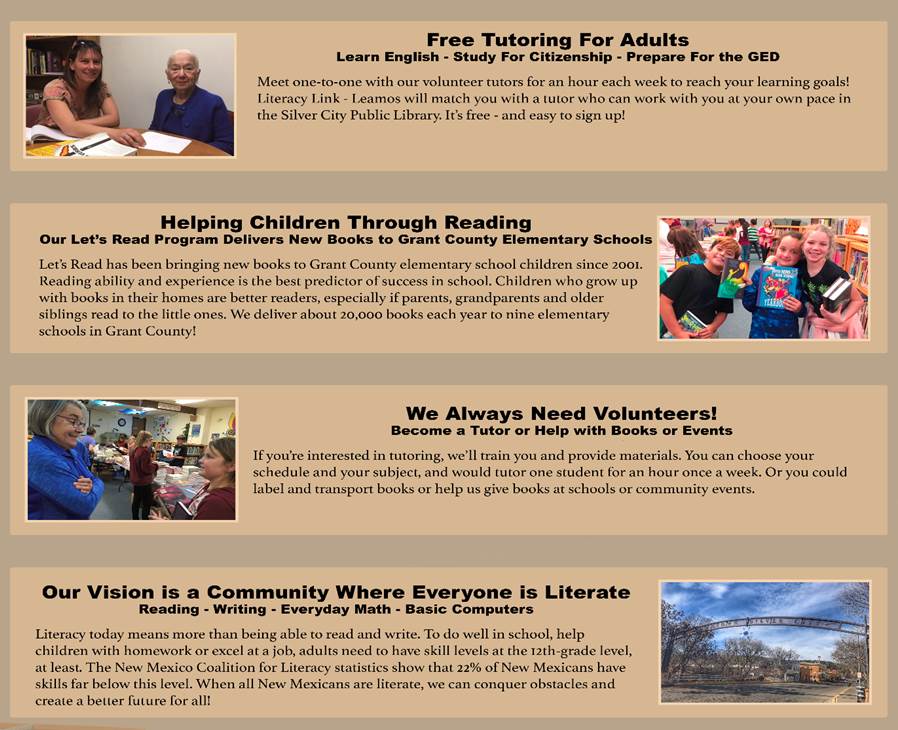 Become a Volunteer Tutor and help to change someone's life today!
Awards